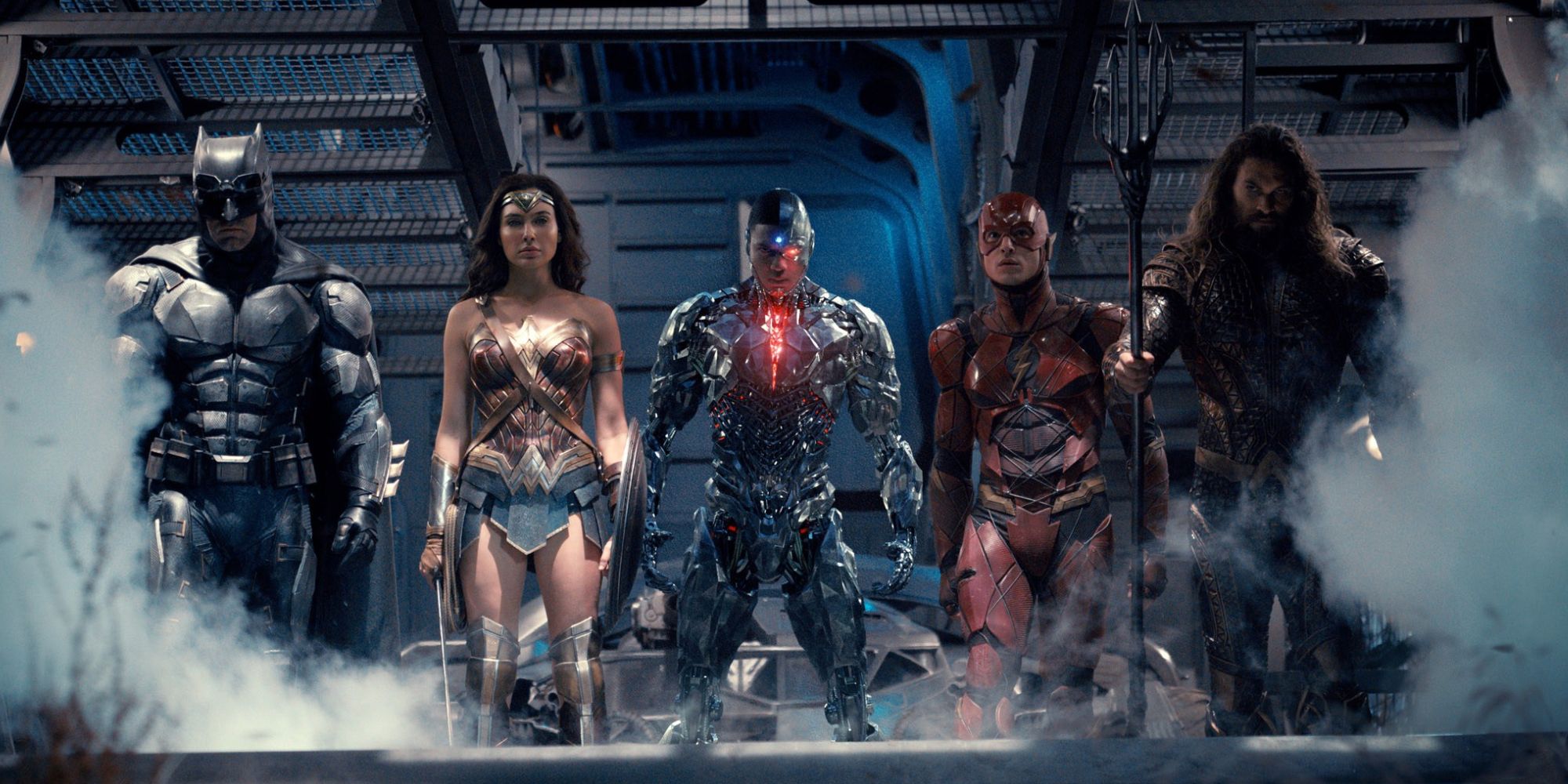 A new fan-made trailer for Justice League is the heavy-metal Snyder Cut of the film that fans have been waiting for. It's been two years since Justice League hit theaters, but the superhero flick is still a hot topic in the media. Zack Snyder is credited on the film as director, but Joss Whedon took over the film for Warner Bros. after Snyder experienced a family tragedy.
Early reports claimed that roughly 15-20% of Justice League was re-shot after Whedon started working on the film. Unfortunately for many fans, it was very apparent in the end product that two different directors had their hands on the movie. Fans have been clamoring for Warner Bros. to release the Snyder Cut of Justice League, so that they can finally see what Snyder's vision for the film was before Whedon stepped in. Snyder himself has consistently teased fans about what could have been by posting images of scenes that were deleted from Justice League. Now thanks to a devoted fan, people can see what a trailer for the Snyder Cut could look like.
Related: Justice League: Cut Darkseid Actor Calls For WB to #ReleaseTheSnyderCut
A new fan edit from John Aaron Garza gives fans a look at what a grittier and darker Justice League could have looked like. The trailer features clips that were in the actual trailers for the film, while also including other scenes that weren't released until after Justice League hit theaters. The most noticeable difference is the inclusion of the song "War Pigs" by Black Sabbath, which replaces Gary Clark Jr.'s rendition of "Come Together" and "Icky Thump" by The White Stripes that played in the official trailers.
Fans clearly want the Snyder Cut of Justice League, but they aren't the only ones. Snyder himself has continually shared images from his movie for the past two years, with everyone from the cast, to storyboard artists, to crew members, also showing their support of Snyder's version of the film. Jason Momoa has even claimed to have seen the Snyder Cut. Snyder's version of Justice League has been talked about so much this past week that #releasethesnydercut began trending worldwide a few days ago.
With the clear demand for the Snyder Cut, it is a bit surprising that Warner Bros. still hasn't given fans what they want. Snyder has confirmed that the Snyder Cut does exist, but that it is entirely up to Warner Bros on whether the film is released or not. Even with the campaign for the Snyder Cut continuing to gain traction after two years, it's still a mystery as to whether the true version of Justice League will ever see the light of day. For now, fans will just have to settle for fan-made trailers like the one above.
More: Justice League: Cyborg Actor Praises Representation in Cut Snyder Scene
Source: John Aaron Garza